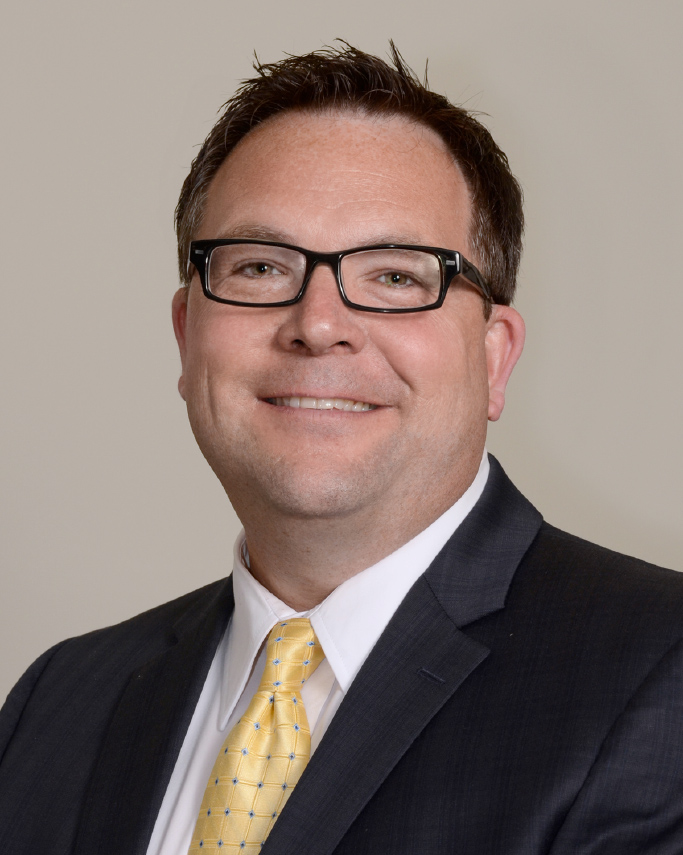 Steven Deacon, Executive Consultant
Steve joined IG Wealth Management in North Bay in 2008 after spending 15 years as the operator of 4 high volume restaurants in Toronto. With a personal and professional passion for finance and financial planning, Steve has been recognized as one of the top Financial Planners at IG and has received the regional award for Consultant of the Year (Northern/Eastern Ontario) every year since 2008, in addition to also qualifying for the Comprehensive Financial Planning Region award every year since its introduction in 2008.
In 2015, Steve was awarded the Herbert H. Carnegie Community Service Award which recognizes outstanding client service and exceptional long-term community service at a national level.
Steve is actively involved in the North Bay Community through his many volunteer activities and philanthropic activities. He has sat on the Board of the AIDS Committee of North Bay, One Kids Place, and Invest North Bay, and sits on countless other committees all focused on making North Bay a better place to live and work. Steve and his family give back to the community through donations to many charities including the North Bay Hospital Foundation, the Englehart Hospital Foundation, One Kids Place (Autism Summer Camp program), the North Bay Food Bank (Deacon Family Center) and The Village at Canadore College (Deacon Family Meeting Place).
Steve was born and raised in Northern Ontario in the mining town of Cobalt. He is married to Mark Deacon and they have two teenage sons – Freddy and Will – as well as several dogs and at least one horse!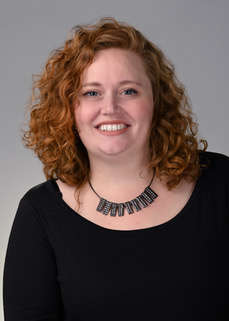 Ashley Brookes, Associate Consultant
Ashley is Deacon Wealth Management's Associate Consultant and Practice Manager. Since joining the team, Ashley has risen quickly through the ranks and has now set her sights on obtaining her Insurance License and then her CFP.
With extensive experience in both the public and private sectors, Ashley's client service skills have garnered her a loyal following. And as DWM's practice manager, she works to ensure that the team is coordinated and compliant with the financial industry's rigorous regulations. Married to her teenage sweetheart, Ashley is a mother of three young boys, and in her spare time is also an avid community volunteer.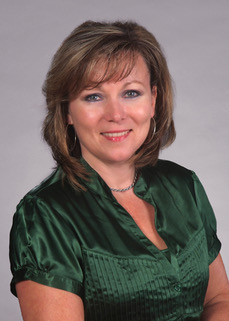 Alice Desloges, Executive Assistant
Alice is the newest member of the Deacon Wealth Management team, yet she has been at IG the longest having been with the company for over 20 years! As Executive Assistant, Alice ensures that the essential administration for each client transaction is completed flawlessly, and that all transactions are fully compliant with the myriad of regulations that are in place in the financial services industry.
In addition to her work behind the scenes, Alice – or Ally to many people – works directly with our clients to facilitate individual transactions, and to ensure that all client information is current and complete. Her vast experience allows her to provide exceptional service and pertinent information that helps to keep our clients involved and informed.
Ally and her husband Gerry (and pup Boston) enjoy time with friends and being active outdoors whether they are biking, swimming, rollerblading or spending time at their camper. She is a native of Earlton, ON, and speaks beautiful French.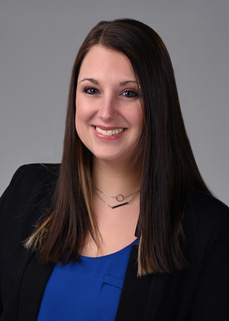 Katie Roy, Practice Assistant
Katie is DWM's Practice Assistant and LPP Coordinator. As one of the newer members of the Deacon Wealth Management team, Katie brings extensive client service experience, as well as strong skills in online data management.
In addition to owning the completion of many "back office" tasks, Katie is the teams' lead on IG's proprietary financial planning software known as LPP. With two young daughters at home, and the goal of becoming a financial planner, Katie maintains an impressive pace!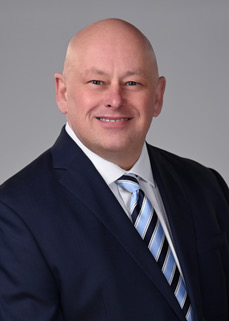 Mark Deacon, Practice Assistant
Mark leads DWM's marketing efforts and coordinates all DWM Events and event participation. He also takes care of DWM's Estates Practice and is the team's procurement lead (which means he runs to Staples for us!). After a 20-year career as VP of a Fortune 500 company, Mark truly enjoys being an active part of the family business and loves the many opportunities to interact with our clients. Mark (and Steve!) are dedicated dads to their teenage sons Will and Freddy.
The Specialists
Our team has access to IG Wealth Management financial planning specialists who can be called upon to provide additional insight and strategies for your financial plan.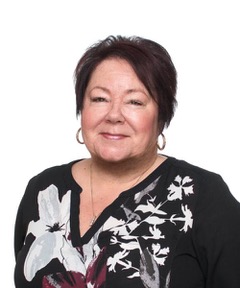 Lauri Kennedy, Mortgage Planning Specialist
Lauri joined I.G. Investment Management, Ltd. in December 1999 as an Assistant to the Mortgage Planning Specialist. She provides mortgage and banking advice to clients in Ontario. She is located at the IG Wealth Management office in Sudbury ON.
Prior to becoming the Mortgage Planning Specialist in Oct 2021, Lauri was an Associate Mortgage Planning Specialist with Investors Group Financial Services for three years. Lauri is a member of Mortgage Professionals Canada, and is a licensed Mortgage Planning Specialist.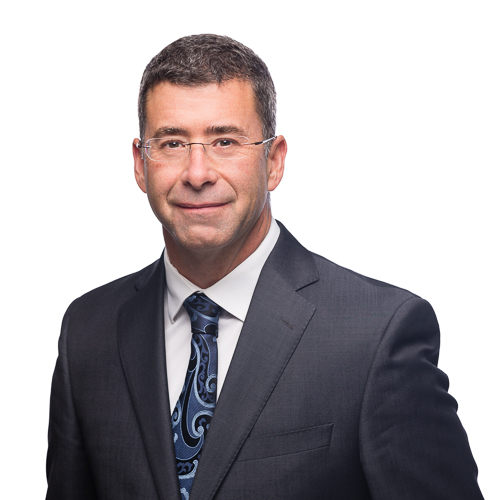 Scott Buck, Wealth Planning Specialist
Scott Buck joined Investors Group Securities Inc. in April 2013 as a Wealth Planning Specialist.  Scott's overall responsibilities are to provide product knowledge and portfolio advisory services through in-person advice and written commentary on stocks, bonds, and investment portfolio strategies
Before joining Investors Group Securities Inc., Scott has worked in the Personal Financial Services Industry since 1989, working directly with clients with a focus on investment management and financial planning.
Scott holds a Bachelor Degree in Commerce with a major in Finance from the University of Saskatchewan. He has obtained the designations of Certified Financial Planner (CFP), Registered Retirement Consultant (RRC), Chartered Investment Manager (CIM), and Fellowship of the Canadian Securities Institute (FCSI).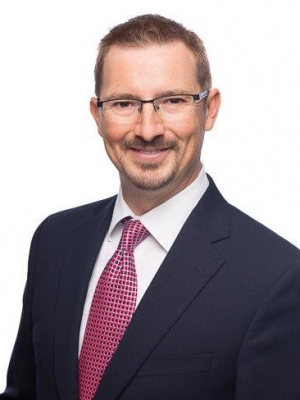 Ty Wehrenberg, Senior Insurance Planning Specialist
Ty started his career in financial services in 1988 and joined IG Wealth Management in 1997.  In 2001, he moved to I.G. Insurance Services and currently is a Senior Insurance Planning Specialist.  Prior to working at Investors Group, Ty worked for a major Canadian financial institution in retail banking.  Ty is a graduate of both York University and Laurier University.
Ty's focus is to partner with IG Wealth Management Consultants to work with high net worth clients and work on large/complex estate planning cases.   His extensive experience allows him to help clients understand where insurance can be both a risk and wealth planning tool.
William (Bill) D. Chornous,
Senior Vice‐President, Investment Strategy
Bill Chornous brings over 30 years of experience in global capital markets to his role as Senior Vice‐President, Investment Strategy with IG Wealth Management.
Logging more than 100 speaking engagements a year, Bill presents at many corporate conferences and events in addition to external financial organizations, chambers of commerce, private clubs, and universities.
He is often called upon by the media as an authority on financial matters. He has appeared on numerous radio and television programs across the country and has been featured in Canada's national business newspapers, as well as a host of business and general interest magazines and local newspapers.
In his presentations, Bill brings historical information to life by explaining complex market concepts in simple terms to clearly lay out 'best practices' for developing successful investment strategies.
Bill's talks are backed up by years of experience as both a broker and a fund manager. This has included management of a wide spectrum of equity funds including one of IG Wealth Management's flagship funds, Investors North American Growth Fund.
Bill has a Diploma in Business Administration, is a Chartered Financial Analyst charterholder, and is located in our Winnipeg office.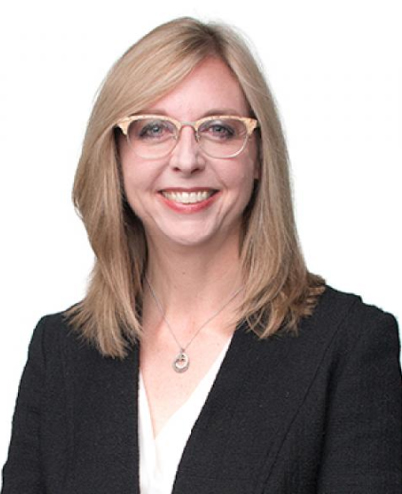 Christine Van Cauwenberghe 
B. Comm. (Hons), LL. B., TEP, CFP, RRC

,
Vice-President, Tax & Estate Planning

Christine is Vice-President, Tax and Estate Planning, in the Advanced Financial Planning department of IG Wealth Management.  She provides advice to high net worth clients on complex tax and estate planning matters.  Christine also manages a team of professionals, including lawyers, notaries, accountants, and pension experts located across Canada.

Christine is the author of Wealth Planning Strategies for Canadians, which is published annually by Thomson Carswell and is currently in its 13th edition. Christine is a member of the Canadian Tax Foundation, has her Certified Financial Planner designation, is a Registered Retirement Consultant and is a Trust & Estate Practitioner, as certified by the Society of Trust and Estate Practitioners ("STEP").  She is on the board of STEP Canada and has been involved in many aspects of the organization, including the Education Committee, the editorial committee for their national magazine, STEP Inside, and the organizing committee for the STEP National Conference, held annually in Toronto.  She has published several industry papers, including with the Canadian Tax Foundation, the Canadian Association of Life Underwriters, the Law Society of Manitoba and the Estates, Trusts and Pension Journal.  Christine has given lectures to numerous professional groups and is a regular media spokesperson for IG Wealth Management.

Christine obtained both her Commerce and Law degrees from the University of Manitoba prior to being called to the Bar in both Manitoba (1995) and Ontario (2004).  Christine spent several years practicing tax law with a large law firm in Winnipeg prior to joining IG Wealth Management in 2001.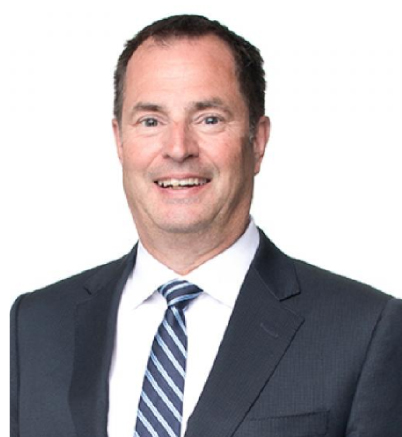 Jack Courtney 
B.A., LL.B., TEP, CFP®, FELLOW OF FPSC™

,
Vice-President, Advanced Financial Planning

A tax lawyer by background, Jack leads the Advanced Financial Planning department at IG Wealth Management and is responsible for coordinating planning support for high net worth clients. His goal is to ensure that clients receive the highest quality tax, estate and financial planning advice tailored to their goals and circumstances.

Jack obtained his Bachelor of Arts and law degrees from the University of Manitoba, and was called to the Manitoba Bar in 1988.  He has practiced law in both the private and public sectors.  Before joining IG Wealth Management in 1997 Jack spent five years as tax litigation counsel with the Federal Department of Justice.  Jack also stepped out of his head office role in 2001, and spent two years in our advisory network as a Divisional Director in British Columbia.

Over the last 21 years, Jack has worked with owner-managers of private companies on issues relating to tax planning, business succession, executive compensation and trusts. He has also made numerous presentations to both public and professional audiences on these topics.

He is a member of the Canadian Tax Foundation and Society of Trust and Estate Practitioners, and a Fellow of the Financial Planning Standards Council.
*Investors Group (Ontario Northeast) Region Award – Consultant of the Year award is presented to individuals who raise the bar, set new standards, and inspire others through leadership and action.(2008 – 2015) **Investors Group (Ontario Northeast) Region Award – Comprehensive Financial Planning award is presented to individuals who demonstrate their commitment to full financial planning for clients. (2008-2015)
***Herbert H. Carnegie Community Leadership Award – Based on outstanding customer service and exceptional long-term community service. (2015)